Need a way to send email notifications when you receive a new order?
Need a way to notify drop shippers, warehouses, distributors, vendors, or partners when you receive a new order?
WooCommerce Email Notifications Pro lets you send notification email messages to as many people as you need to, all depending on the contents of the order, the status of the order, and the products in the order. Create as many different notifications as you need, where each notification has its own recipients, message subject, conditional triggers, and message content.


The conditional triggers control under what conditions an email notification is sent.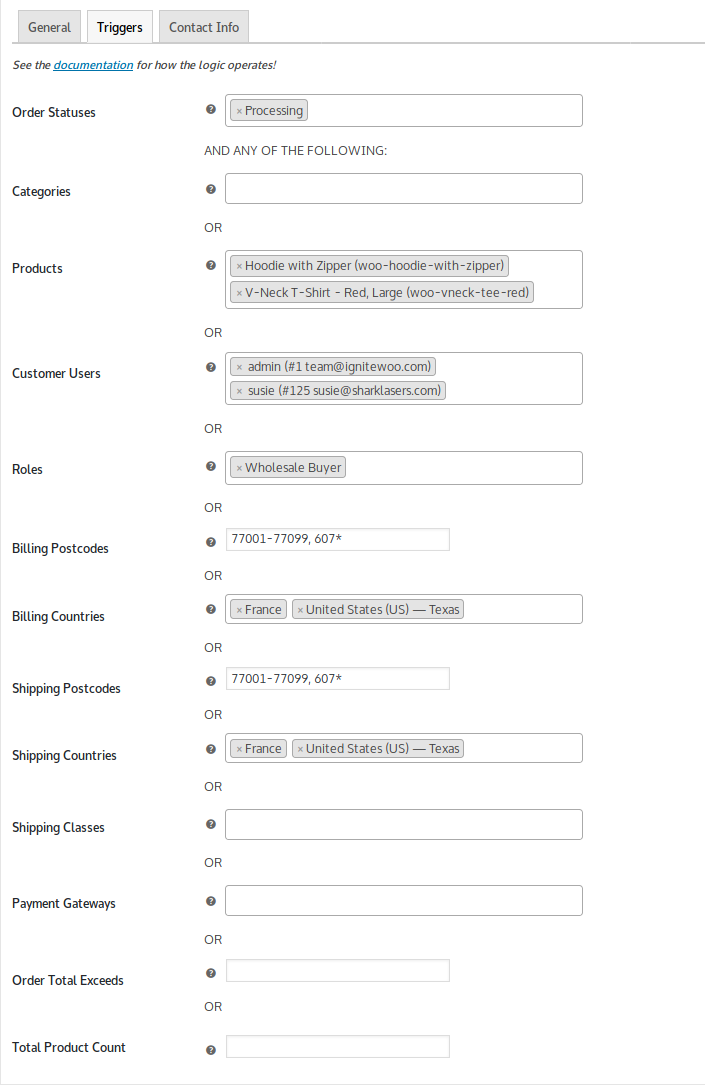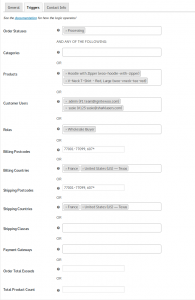 You can conditionally trigger notification email message based on:
The order status, which can be set to any order status used in your site, including custom order statuses
Stock status of products in the order: Out of stock, Low stock, Backordered
Specific products and product variations
Specific product categories
Specific product tags
Specific shipping classes
Specific shipping countries
Specific shipping postcode destinations
Specific shipping methods
Specific billing postcodes
Specific billing countries
Specific customer users
Specific user roles
Order total
Quantity of all products in the order
Payment gateway used for payment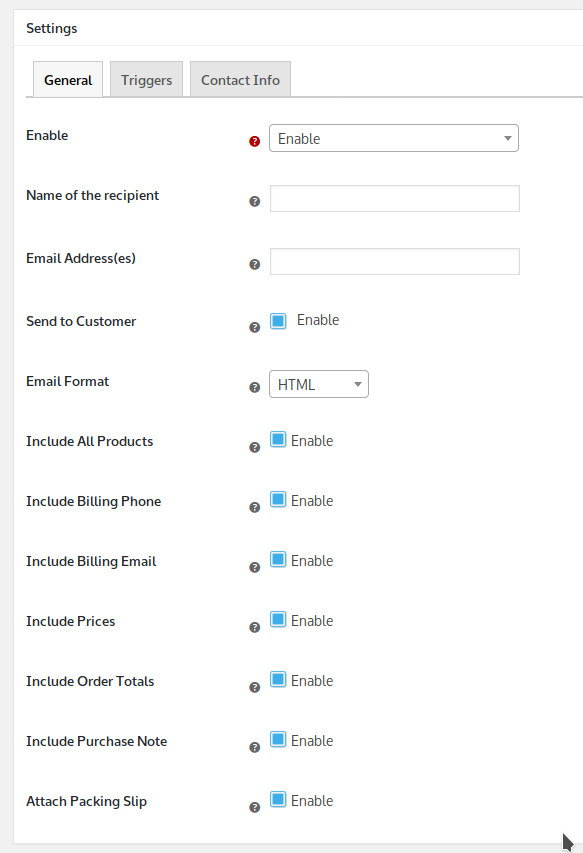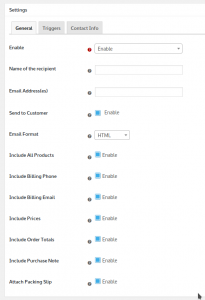 Every email notification includes the customer's billing and shipping address, and can optionally be configured with the following:
Send as HTML or plain text.
Include all products in the order, or only the product that match your conditional triggers
Include customer billing email address
Include customer billing phone number
Include product prices
Include order total
Include any purchase note the customer included when placing their order
Include a packing slip attached as a PDF file
Add a link to the order in the WP admin area
Set custom text to be included in the notification message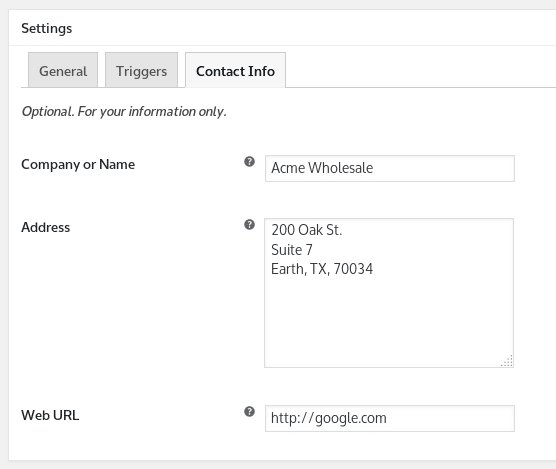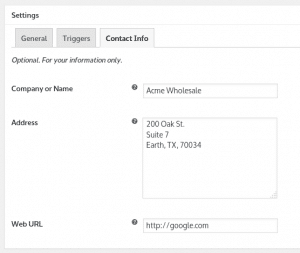 You can optional store contact information for the recipients if you need to, this data is for your information only and does not appear in email notification messages or packing slips. It's there in case you need add a reference for who or where the notification is sent, and it can be seen when viewing a list of all notifications – as seen in the first screenshot on this page.             For the email notification message, the content uses the email header and footer built into WooCommerce and adheres to your configured email styles. And, you have control over the design for both the HTML and plain text formats, so you can override those with your own design if you need to. Here's a sample of what the default email template looks like when using the default email settings in WooCommerce.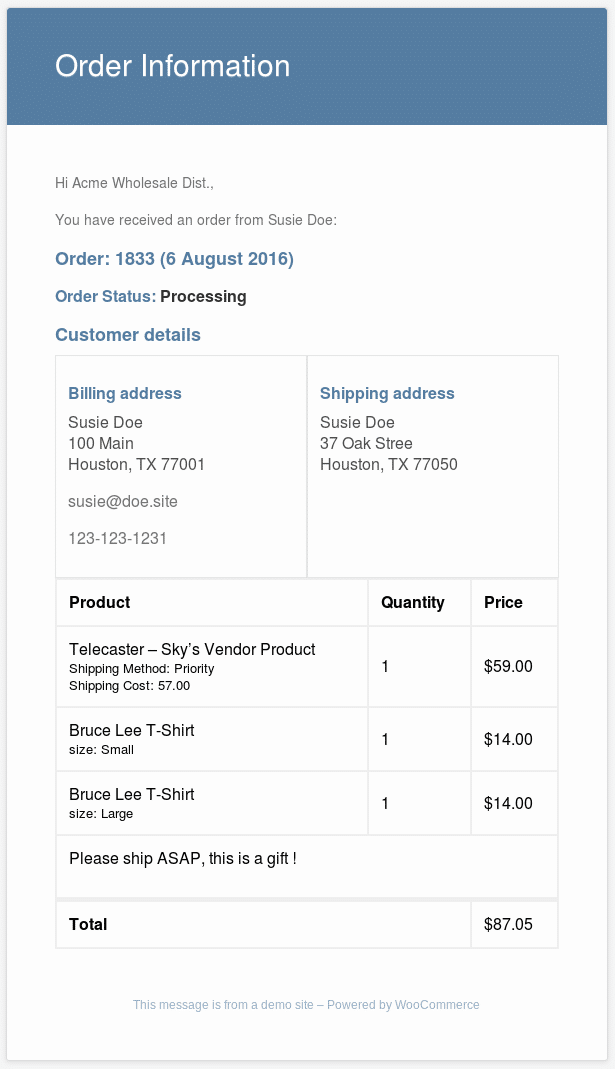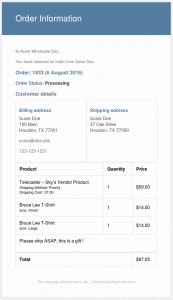 If you decide to attached a packing slip to the email notification you have control over the packing slip template designed, as well as any header logo, footer text, footer notes or policies, and a footer image. And if you want to you can override the built-in packing slip template entirely to use your own layout design.
Here's an example screenshot of a packing slip set to include all customer info as well as a purchase notes and product prices and order totals (remember, you have control over whether email, phone, purchase note, product prices, and totals are included, as well as the logo and any footer content, and you can modify the entire packing slip template if you need to).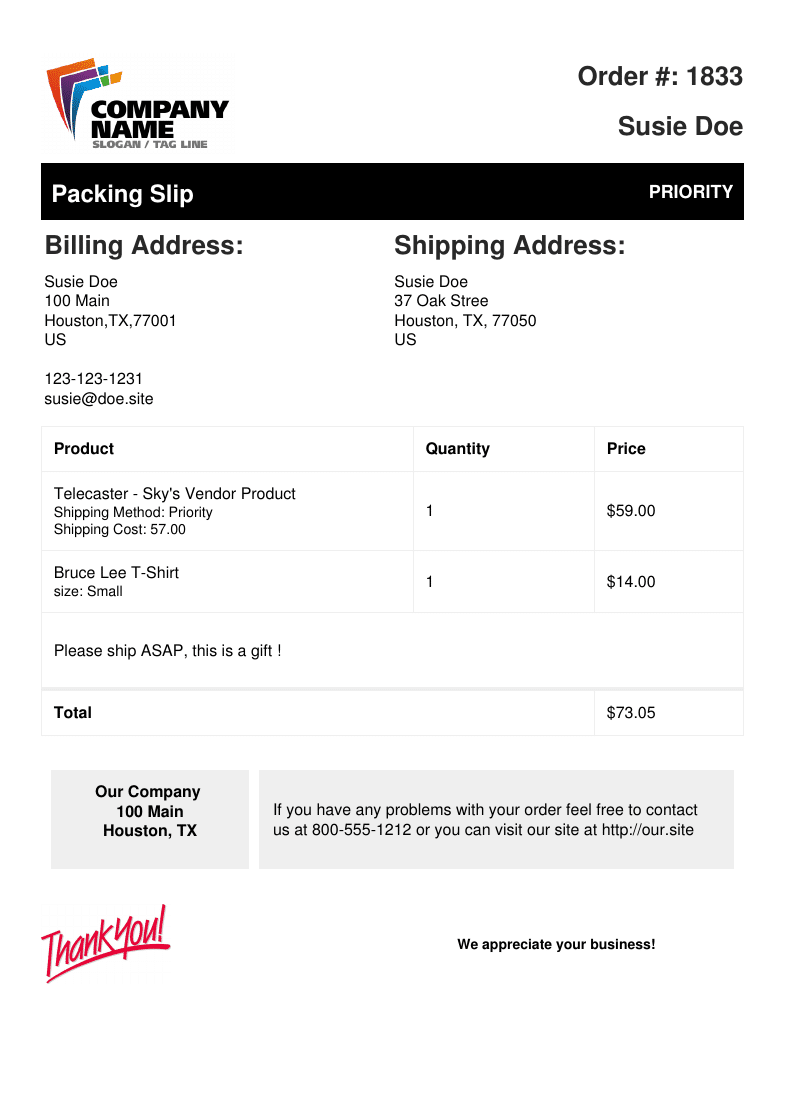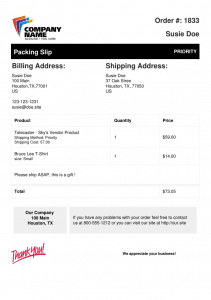 As always, this plugin comes with great support via email and phone!
Questions? Use the "Ask a Question" tab on this page to send us a message, or use the contact form in the top menu.
Compatibility: WooCommerce 3.0 and newer
Current version: 2.4