Do you have a product that ships in multiple boxes?
You've found the perfect solution right here. Multiple Boxes Product Shipping lets you easily configure a product so that it ships as a set of boxes to get the most accurate shipping price possible.
Multiple Boxes Product Shipping works for both simple and variable products, and integrates smoothly with all shipping plugins designed for WooCommerce 3.0 and newer. And, there is also a legacy mode setting that provides support for many older shipping plugins that may not be entirely compatible with the current WooCommerce packaging subsystem.
It's super easy to use: When editing a product, in its Shipping settings you can add as many boxes as needed for your product and set the weights, dimensions, and package value for each box. With that done the plugin tells your shipping modules that the product has multiple boxes so that shipping can be calculated correctly using all boxes for the product.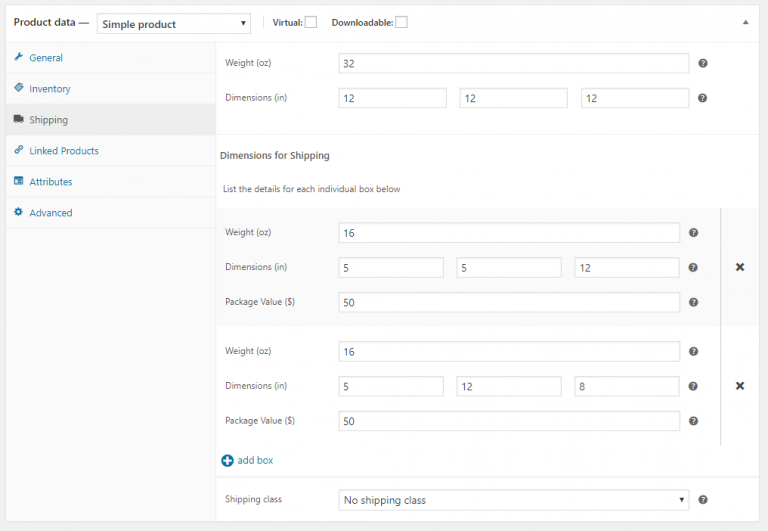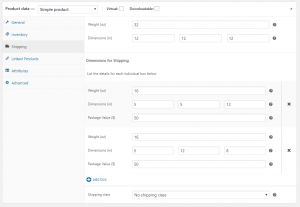 Note that you can import your boxes via CSV import if you need to.
Compatibility: WooCommerce 3.0 and newer
Latest version: 2.0.7