Need to let your shoppers use of their own shipping account?
Use My Shipper for WooCommerce  lets you do that. Here's how it works:
You define a label for shipping method, for example, "Use Your Shipper Account". Then you define list of acceptable shipper names, for example UPS, Fedex, and DHL. You can also add an optional handling fee (flat amount or percentage of the cart contents total).
Then when a shopper visits the checkout page the shipping method is listed along with any other enabled shipping methods. If the shopper chooses the "Use Your Shipper Account" method then new fields appear: a dropdown list of acceptable shippers (which you defined in the plugin settings), a field for the shopper to enter their shipper account number, and an optional field note field (that you can enable or disable) for the shopper to write shipping instructions. See an example in the screenshot below: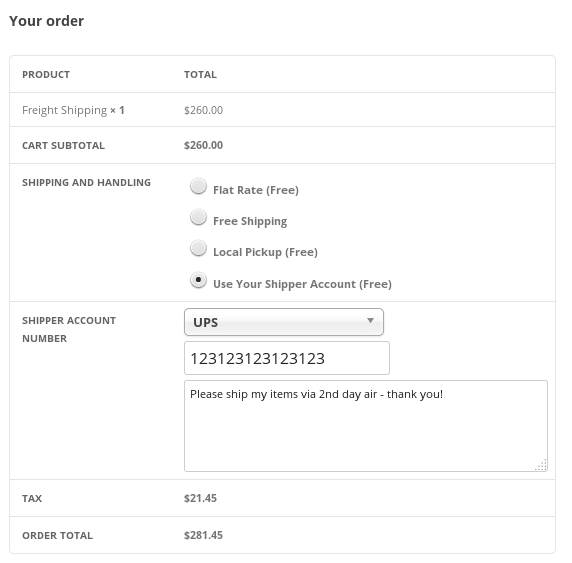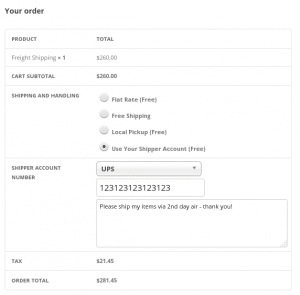 Then after the shopper places their order their shipping account info appears in the order details, in the shipping section, as seen in the screenshot below: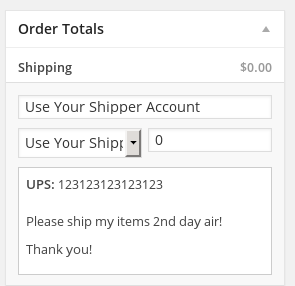 It's easy to configure, and it comes with great support via email and phone.
Compatibility:  WooCommerce 3.0 and newer.
Latest version: 3.7.9