How to use WooCommerce with Australia Post & Drop Shipping
WooCommerce Australia Post lets you ship locally and internationally. You can use it to ship all your items from one location, or if you happen to ship from multiple locations then you can also use it for that too (this is commonly known as "drop shipping") so that the shipping rates are based on where the items actually ship from with Australia.
In either case using it easy: Purchase this plugin, then active it, adjust the settings, and you're done!  It's that simple.
Features include:
Optionally ship from one central postcode or any number of postcodes ( e.g. drop shipping )
Optionally add a flat fee to all shipments
Adjust any shipping method cost by plus or minus flat amount or percentage
Selectively enable Australia Post only for specific shipping destination countries and/or states or provinces
Selectively enable specific delivery methods ( see the screenshot below )
Choose whether shipping is taxable or non-taxable
Ship items all in one package or in individual packages
Optionally allow shoppers to choose a unique Australia Post delivery method for each item in the cart ( multi-package mode )
Supports WooCommerce shipping zones
Integrates with our Drop Shipping Suppliers Pro plugin
Here's a screenshot of the general settings: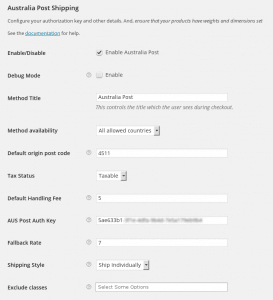 Here's a screenshot of the delivery method settings. Notice that you can change the shipping label and adjust the costs by plus or minus flat amount or percentage: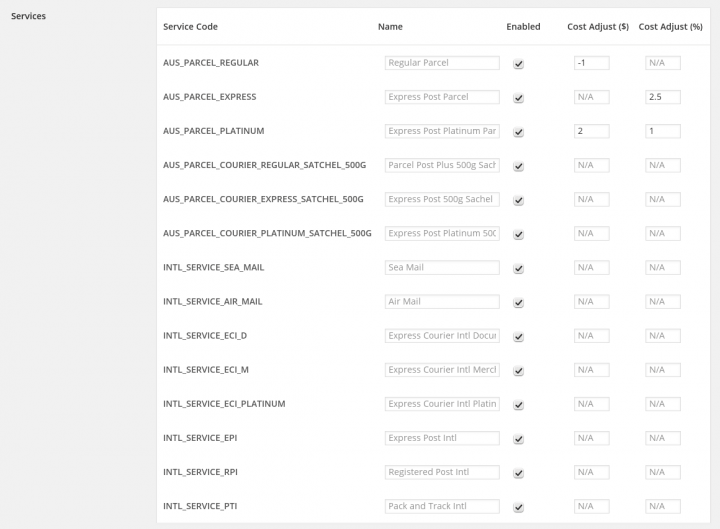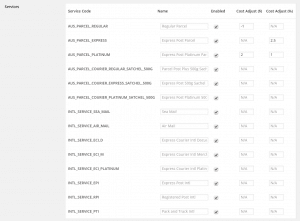 If you have questions feel free to contact us or call us.
Compatibility:
WooCommerce 3.0 and newer